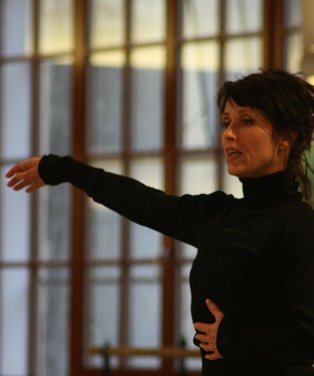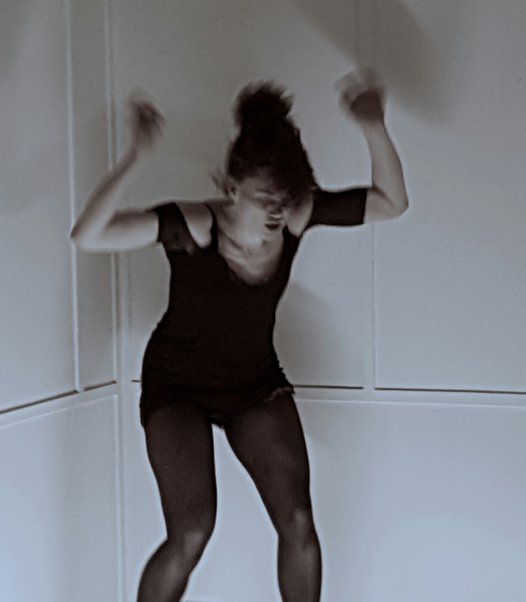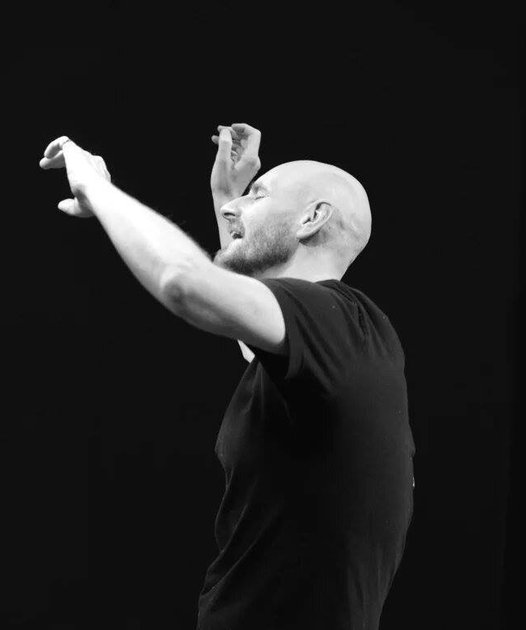 Karina Elver

was born in Denmark.
She began to dance cha cha cha at the age of 3, and at 9 years old she was accepted as a ballet student at The Royal Danish Ballet School.
In 1978 she was accepted as an apprentice at The Royal Danish Ballet and after 2 years she became a ballet dancer at The Royal Danish Ballet.
During her time at The Royal Danish Ballet, she had many solo parts in several famous ballets by August Bournonville, Balanchine, Alvin Ailey and many more.
In 2003, after a wonderful career of 32 years, she decided to leave The Royal Danish Ballet to work as a freelance ballet teacher/choreographer/repetiteur and Bournonville specialist.
Since 2011 Karina has been working in New York, and other States across the U.S, teaching and staging Bournonville ballets as well as in Europe.
Karina Elver will be teaching Classical Ballet.
Sonja Salkowitsch

was born in Norway.
She is a performer within physical theatre and butoh. She lives in Norway, where she runs the company PLUSKVAMPERFEKTUM together with her brother Per.
Sonja's work is a mix of different genres, combining butoh with characterwork and interactive, space related settings.
Over the years Sonja trained butoh with Yumiko Yoshioka, Sayoko Onishi, Kitt Johnson and Tadashi Endo.
Besides her own works, she has performed with various international companies such as SIGNA, Read Company, InZhest, Cantabile2 and X-Act. Sonja is also a certified hatha yoga teacher.
Sonja Salkowitsch will be teaching Butoh and run a Yoga class every mornig.
The first week of the Winther Movement Academy Sonja will run the Creative Body Classes.
Esther Muñoz

was born in Spain, Canary Islands.
She is an actress, mime, business woman and theater teacher.
In 2004 she finished her studies in Performing Arts in Tenerife where she also worked as a clown and performer for two years.
In 2006 she traveled to Barcelona to specialize in Étienne Decroux corporeal mime technique and collaborated in several shows for Moveo theater - Barcelona.
In 2009 she returns to Gran Canaria and starts working in different theatrical disciplines also creating her own shows.
In parallel, she created the company El Bambalinón in which she worked as a producer and actress.
Later, in 2014, she starts working as a mime teacher at the Escuela de Actores de Canarias where she is currently still working.
Last projects carried out
"Salvando la Sal" - Actress and producer. Show Co-produced by the Ayuntamiento of Las Palmas de G.C and El Bambalinón productions. Temudas Festival 2017.
"Moments" - Actress and producer. Corporeal monologue written and directed by Esther Muñoz.
Mime Festival of Garachico. Tenerife 2017.
Denni Dennis

was born in Denmark.
Trained in mime and ballet in Russia.
He graduated from The Commedia School, Copenhagen Denmark in 2005.
Denni has extensive training in the Jacques Lecoq style, Russian character clown and the Pochinko method (Native American spiritual clown), which he has been studying with Sue Morrison in Canada.
He combines clown, mask, dance, acting and improvisation to create unique and dynamic characters. His clown work has been featured in theatre, circus, dance performance and art installations.
His work has taken him around Europe, Canada, Australia, Russia and the US as a performer, workshop leader and director.
He is the founder of the GPS Movement System.
Since 2010 he has been working as tutor, performer and director with inclusive groups of disabled theatre and dance company's all over the world.
Denni Dennis will be teaching GPS Movement System, and bee running the Meditation and Mindfulness classes.
COPYRIGHT
ALL RIGHTS RESERVED